†[-d e s k t o p i c o n s-]†
Want your new Kaoru icon to replace that dreary little computer for your My Computer icon or have Sano be your Recycle Bin icon? Simple to do really. To begin, download the icon(s) you want, unzip them and put them where ever. Then right-click any part of your desktop that's not hopelessly crowded with icons and select "Properties." This should bring up the below screen. Clicky on "Effects."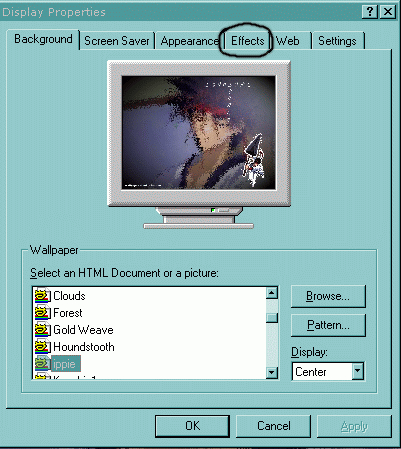 Select the icon you want to change (say, My Computer) and hit Change Icon. Hit Browse and wander aimlessly until you find where you've hidden your icon. Open it, select Okay and marvel at your new icon. Repeat for the other icons if you want, then click Apply and say hello to your new icon!